Community
:
Fire Emblem Wiki
Jump to navigation
Jump to search
"
Growing since August 26, 2010, Fire Emblem Wiki is a project whose goal is to cover all information pertaining to the Fire Emblem series. It aspires to become the most complete and accurate independent source of information on this series.
"
— NIWA on Fire Emblem Wiki
Fire Emblem Wiki is an independent wiki that covers all aspects of Nintendo's Fire Emblem franchise and related media such as the Super Smash Bros. series and Fire Emblem series creator's TearRing Saga and Vestaria Saga series.
History
---
---
Fire Emblem Wiki was founded by Izagar (AtrumLevis on Zelda Wiki) on August 26, 2010. It was initially co-located on Zelda Temple's server. Then, having grown substantially, it was moved to an independent server in February 2011. Two months later, on April 20, 2011, Fire Emblem Wiki was inducted into the Nintendo Independent Wiki Alliance as the organization's 17th member.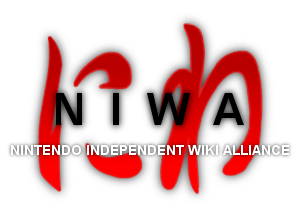 ARMS Institute

Bulbapedia

Dragalia Lost Wiki

Drawn to Life Wapopedia

Fire Emblem Wiki

F-Zero Wiki

Golden Sun Universe

Hard Drop Tetris Wiki

Icaruspedia

Inkipedia

Kingdom Hearts Wiki

Kovopedia

Lylat Wiki

Metroid Wiki
Mystery Dungeon Wiki

NintendoWiki

Nookipedia

Pikipedia

Pikmin Fanon

Rhythm Heaven Wiki

SmashWiki

Starfy Wiki

StrategyWiki

Super Mario Wiki

Ukikipedia

Wars Wiki

WikiBound

WiKirby

Xeno Series Wiki

Zelda Wiki