Community
:
ARMS Institute
Jump to navigation
Jump to search
"
Founded on May 1st, 2017 and growing rapidly, the wiki strives to offer in-depth coverage of ARMS from both a competitive and casual perspective.
"
— NIWA on ARMS Institute
ARMS Institute is an independent wiki on the 2017 video game ARMS by Nintendo. It was originally founded on Miraheze on May 5, 2017 by Gomtuu, but within the next month had moved to a independent domain. It joined NIWA not long after the move on June 22, 2017, becoming the 24th member.
The wiki covers information on fighters in ARMS, stages, and the different types of ARMS that can be obtained in the game. The site also has partial information on the Super Smash Bros. series with the addition of Min Min in Super Smash Bros. Ultimate.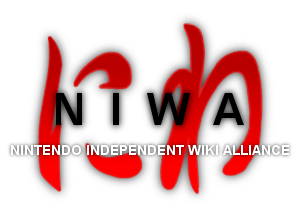 ARMS Institute

Bulbapedia

Dragalia Lost Wiki

Drawn to Life Wapopedia

Fire Emblem Wiki

F-Zero Wiki

Golden Sun Universe

Hard Drop Tetris Wiki

Icaruspedia

Inkipedia

Kingdom Hearts Wiki

Kovopedia

Lylat Wiki

Metroid Wiki
Mystery Dungeon Wiki

NintendoWiki

Nookipedia

Pikipedia

Pikmin Fanon

Rhythm Heaven Wiki

SmashWiki

Starfy Wiki

StrategyWiki

Super Mario Wiki

Ukikipedia

Wars Wiki

WikiBound

WiKirby

Xeno Series Wiki

Zelda Wiki