Main Page
Jump to navigation
Jump to search Main Series
Remakes
Spin-Offs
On this day...
But you can change that! All it takes is one edit to make history.
Zelda Wiki history
, that is.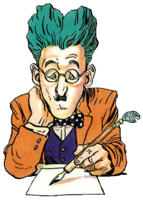 Did You Know...
... that before their activation by the three Goddess Pearls, each of the three statues in The Wind Waker has a distinctive characteristic the other two lack: Din's statue has a nose, Nayru's statue has a mouth, and Farore's statue has ears?
... that Kooloo-Limpah is a romanization of "kururinpa", the sound that Japanese people make when doing the "Cuckoo sign", a circling motion of the index finger at the ear or side of the head that signifies that a person is crazy?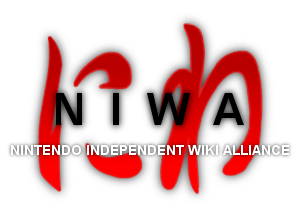 ARMS Institute

Bulbapedia

Dragalia Lost Wiki

Drawn to Life Wapopedia

Fire Emblem Wiki

F-Zero Wiki

Golden Sun Universe

Hard Drop Tetris Wiki

Icaruspedia

Inkipedia

Kingdom Hearts Wiki

Lylat Wiki

Metroid Wiki

NintendoWiki

Nookipedia

Pikipedia

Pikmin Fanon

SmashWiki

Starfy Wiki

StrategyWiki

Super Mario Wiki

Ukikipedia

Wars Wiki

WikiBound

WiKirby

Xeno Series Wiki

Zelda Wiki