Main Page
Jump to navigation
Jump to search Main Series
Remakes
Spin-Offs
On this day...
But you can change that! All it takes is one edit to make history.
Zelda Wiki history
, that is.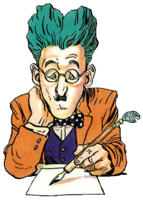 Did You Know...
... that Anjean's vehicle can be seen in Princess Zelda's office during the ending sequence of Spirit Tracks?
... that Morpheel is a reference to Morpha, both in name and in the way its first stage is defeated?
... that Link's appearance in Soulcalibur II marks the first time a Soul series character uses projectile attacks?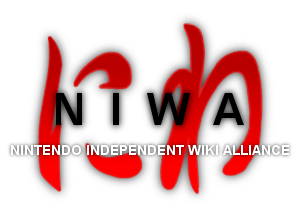 ARMS Institute

Bulbapedia

Dragalia Lost Wiki

Drawn to Life Wapopedia

Fire Emblem Wiki

F-Zero Wiki

Golden Sun Universe

Hard Drop Tetris Wiki

Icaruspedia

Inkipedia

Kingdom Hearts Wiki

Lylat Wiki

Metroid Wiki

NintendoWiki

Nookipedia

Pikipedia

Pikmin Fanon

SmashWiki

Starfy Wiki

StrategyWiki

Super Mario Wiki

Ukikipedia

Wars Wiki

WikiBound

WiKirby

Xeno Series Wiki

Zelda Wiki