Community
:
F-Zero Wiki
Jump to navigation
Jump to search
F-Zero Wiki is an independent wiki about Nintendo's F-Zero series. The wiki began at Wikia on November 6, 2007, moved to independence on January 2, 2011, and joined the Nintendo Independent Wiki Alliance as the alliance's nineteenth member on March 16, 2012. The wikis is the founding part of MuteCity.org, the web's first major F-Zero community.
History
F-Zero Wiki was originally founded on Wikia in November 2007. The wiki was hosted on Wikia for about three years before moving to an independent site in early 2011. F-Zero Wiki had their public launch on July 24, 2011 and have since continued to grow. In early 2012, the wiki elected their first Editor-in-Chief, Popenotorious. The wiki was inducted into NIWA on March 16, 2012.
On 14 September 2012, F-Zero Wiki released a forums network [1].
Staff
F-Zero Wiki currently has ten staff members.
Bureaucrats:
Alex95
Archaic
Level 3
Moydow
Popenotorious (Editor-in-Chief)
Serpent King
Tacopill
Administrators:
Starphoria
SuperAlpaca
ToastUltimatum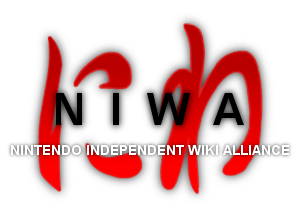 ARMS Institute

Bulbapedia

Dragalia Lost Wiki

Drawn to Life Wapopedia

Fire Emblem Wiki

F-Zero Wiki

Golden Sun Universe

Hard Drop Tetris Wiki

Icaruspedia

Inkipedia

Kingdom Hearts Wiki

Kovopedia

Lylat Wiki

Metroid Wiki
Mystery Dungeon Wiki

NintendoWiki

Nookipedia

Pikipedia

Pikmin Fanon

Rhythm Heaven Wiki

SmashWiki

Starfy Wiki

StrategyWiki

Super Mario Wiki

Ukikipedia

Wars Wiki

WikiBound

WiKirby

Xeno Series Wiki

Zelda Wiki